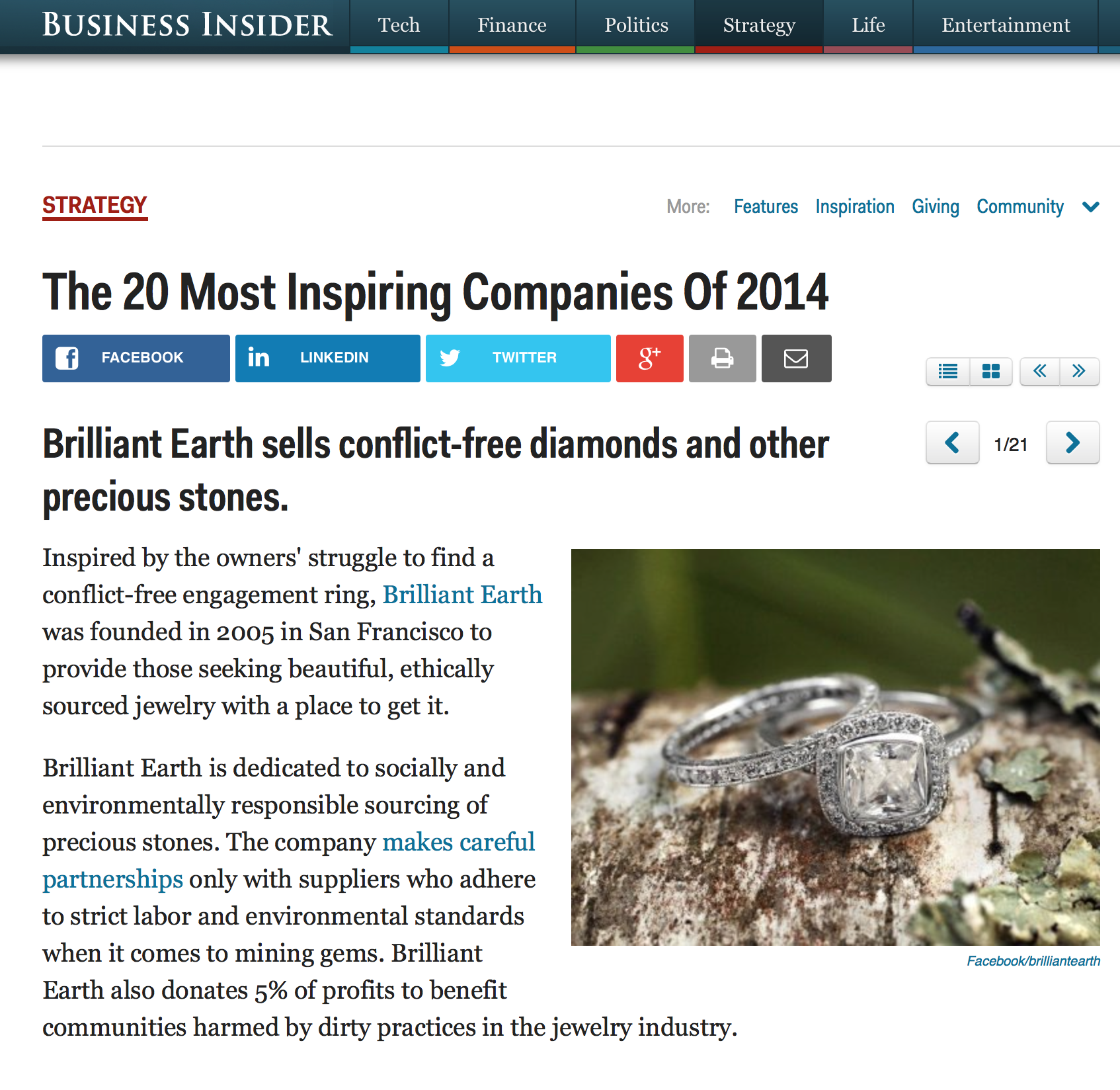 Brilliant Earth has received a wonderful new honor. We were chosen yesterday by Business Insider as one of its "20 Most Inspiring Companies of 2014." Business Insider explains that it selects companies that "go above and beyond to protect the environment, help the less fortunate, and solve some of the world's biggest problems."
We're so honored to be included among such an innovative and diverse group of change-makers. The companies on the list are based everywhere from South Africa to Mexico City. They include PK Clean, a company that turns discarded plastic into fuel; Toms, which donates eyeglasses or shoes for every pair it sells; and an app called Shout that allows users to make small donations to charities. Some of the companies are new while others are larger brands like Starbucks, Gap, and Cisco.
Brilliant Earth is fortunate to have great leadership and a dedicated staff. But we attribute our growing movement for change to our customers. Every day, more and more customers recognize that beautiful jewelry can and should be made responsibly. They recognize that jewelry that represents the love between two people ought to be produced in a loving way. When so many people embrace this simple message, it becomes a powerful force. It becomes capable of  transforming the jewelry industry and of creating hope and opportunity in communities that deserve to benefit from their wealth of precious metals and gems.