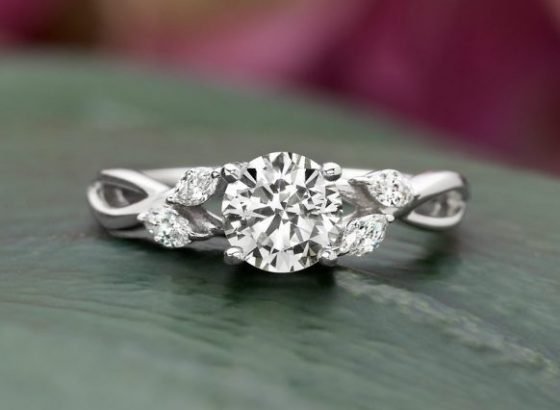 Brilliant Earth's mission is to cultivate a more ethical, transparent, and sustainable jewelry industry. As part of our commitment to transparency, we're proud to announce that Brilliant Earth is the first jeweler to earn independent third-party verification of the origin of our diamonds and the recycled content of our precious metals with SCS Global Services.
SCS Global Services, a leader in third-party environmental and sustainability standards development, has independently verified that our diamonds are traceable to their origins and confirmed our chain of custody of protocols.
In addition, SCS Global Services has independently verified the recycled content of our precious metals. Their audit of our supply chain verifies that our fine jewelry is crafted from recycled gold, platinum, and silver. Crafting our jewelry from recycled precious metals helps us reduce the consequences of dirty gold mining—such as water pollution, environmental destruction, and health risks—by lowering the demand for newly mined metals.
At Brilliant Earth we believe that you don't have to compromise between quality and conscience. We're proud to offer exclusive designs with exceptional craftsmanship while offering consumers jewelry they can truly feel good about wearing. We are committed to giving back to communities affected by mining and transforming the jewelry industry to embrace more ethical practices.