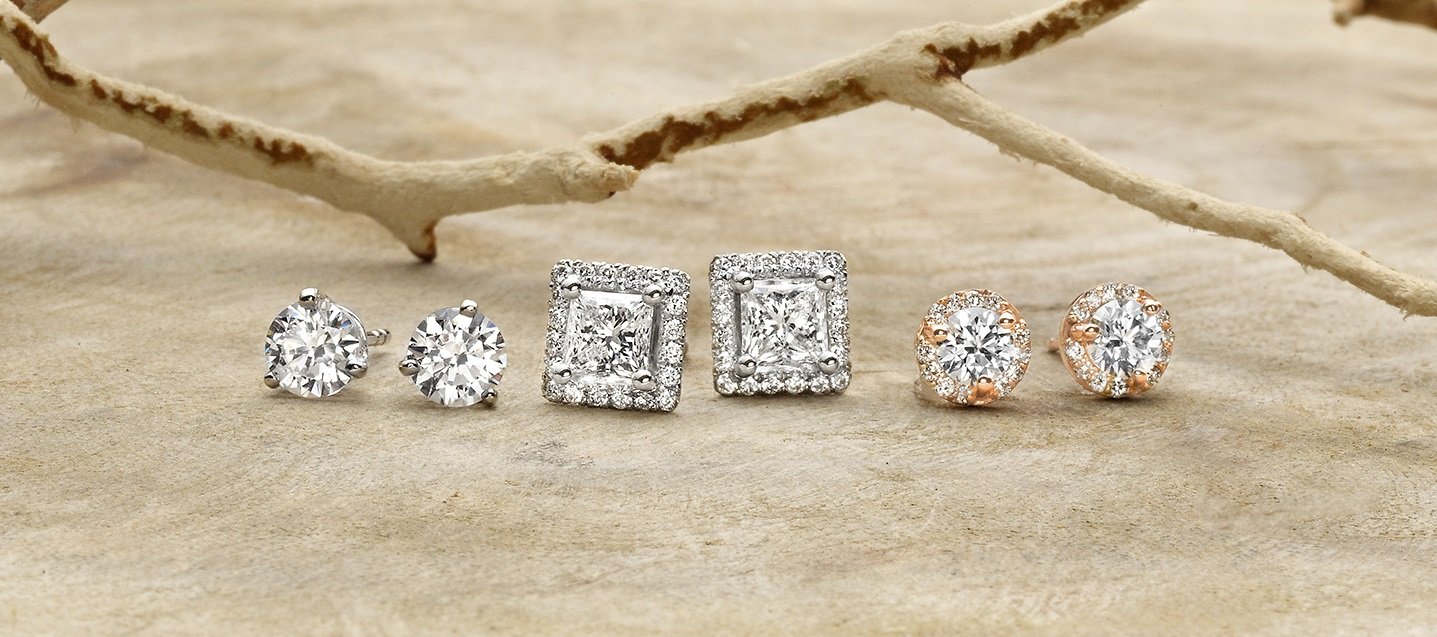 If you're looking for a gift for the lady in your life, you can't go wrong with earrings she'll wear every day. To help you choose the perfect pair, we've suggested earrings for women with different styles and sensibilities.

For the Woman With Classic Style

Women whose tastes run to timeless elegance will love these versatile earrings (although we think either style would make a great gift for any woman!):

Little Luxury: She can wear the always-chic White Gold Diamond Stud Earrings to work, on lazy weekend days, and to dressy evening affairs. She may never take them off!

Special Occasion: The Sapphire Halo Diamond Earrings are a timeless and absolutely gorgeous choice. The deep blue of sapphires is a color that flatters every skin tone.

For the Fashionista

If she's trend-conscious and always stylishly attired, your lady is sure to love one of these:


Little Luxury:
A sleek and contemporary design in fashionable rose gold, the
Rose Gold Wave Earrings
  will be a hit with women who like up-to-the-moment style. Rose gold styles always make a smart gift for a woman who wants something a bit distinctive.
Special Occasion:
The glamorous
Luxe Princess Halo Studs
offer the classic glamour of diamond halos, but the square "princess" shape makes them a touch more fashion-forward than round diamond earrings.
For the Girlie Romantic

These ultra-feminine earrings make a great gift for the woman with a sweet and romantic sensibility:

Little Luxury: Because gemstone studs in the flattering and romantic shade of pink are sure to delight her, the Pink Sapphire Stud Earrings make a thoughtful choice.

Special Occasion: We bet she'll be blown away by the beautiful shimmer and feminine detailing of the Bezel Flower Stud Earrings.

For the Nature Lover

If she lives to spend time outdoors, she'll love earrings that reflect her passion for nature:

Little Luxury: The Silver Leaf Earrings with Green Sapphires evoke the natural world she loves, with a special touch in the form of sparkling sapphires.

Special Occasion: For a glamorous take on nature, the Wisteria Earrings feature shimmering pavé-set diamonds in leaf-shaped frames that have a delicate, graceful movement.


Little Luxuries Any Woman Would Love

The 18 karat gold Star or Moon Earrings, available in white, yellow or rose gold, would be a very welcome addition to any woman's earring wardrobe.

Final Thoughts

Men, do you think earrings make a great gift?  Women, which of these pairs is your favorite? Let us know on Facebook or Twitter, or in the comments section!