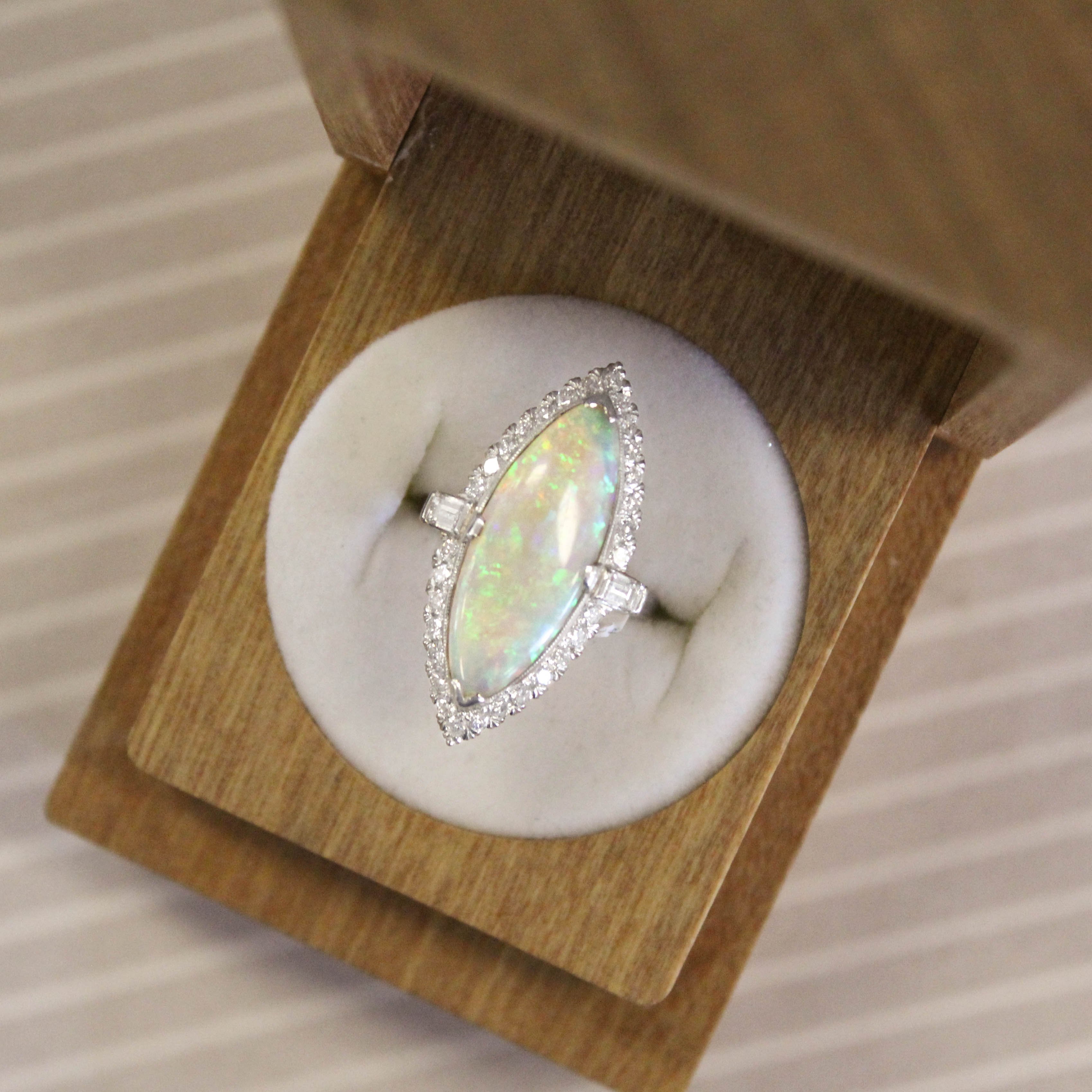 When preparing for the holiday season or a loved one's birthday, choosing just the right gift can at times prove difficult. If you're shopping for someone born in October, a piece of jewelry featuring the month's birthstone makes for a timeless treasure.
October has two birthstones, opal and tourmaline. Opals are popularly known for their milky, rainbow-colored glow and fire. With hues ranging across the whole color spectrum, opals fit many different tastes. In the past, opals were believed to symbolize purity and hope. Like opal, tourmaline is also admired for its wide variety of colors. According to ancient legend, the stone traveled along a rainbow collecting all of the rainbow's colors, which is why tourmaline is found in such a multitude of hues. It has also been believed to strengthen mind, body, and spirit.
Both of these gemstones have inspired jewelry makers for many years, resulting in beautiful vintage pieces that span the decades. These one-of-a-kind pieces of jewelry are perfect for the one-of-a-kind October birthday celebrator in your life.
Opal Diamond Pendant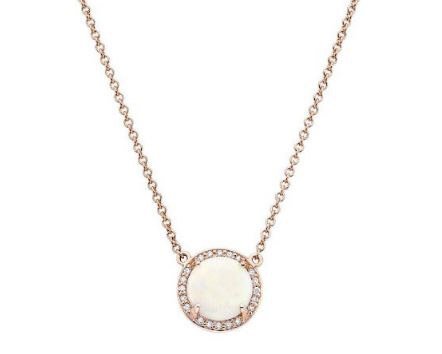 The enchanting beauty of an opal cabochon is perfectly complemented with warm rose gold and shimmering diamonds in this alluring halo pendant.
The Bobbie Ring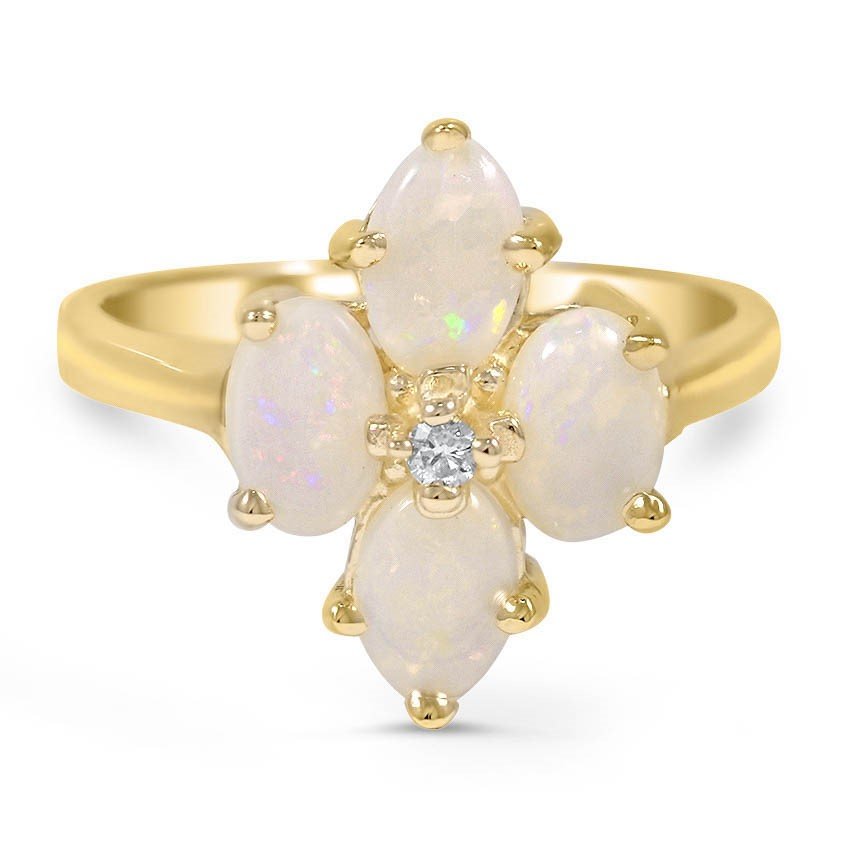 Four iridescent oval-shaped opals encircle a center round brilliant diamond, putting a twist on the traditional halo ring while creating an enchanting look.
The Candice Ring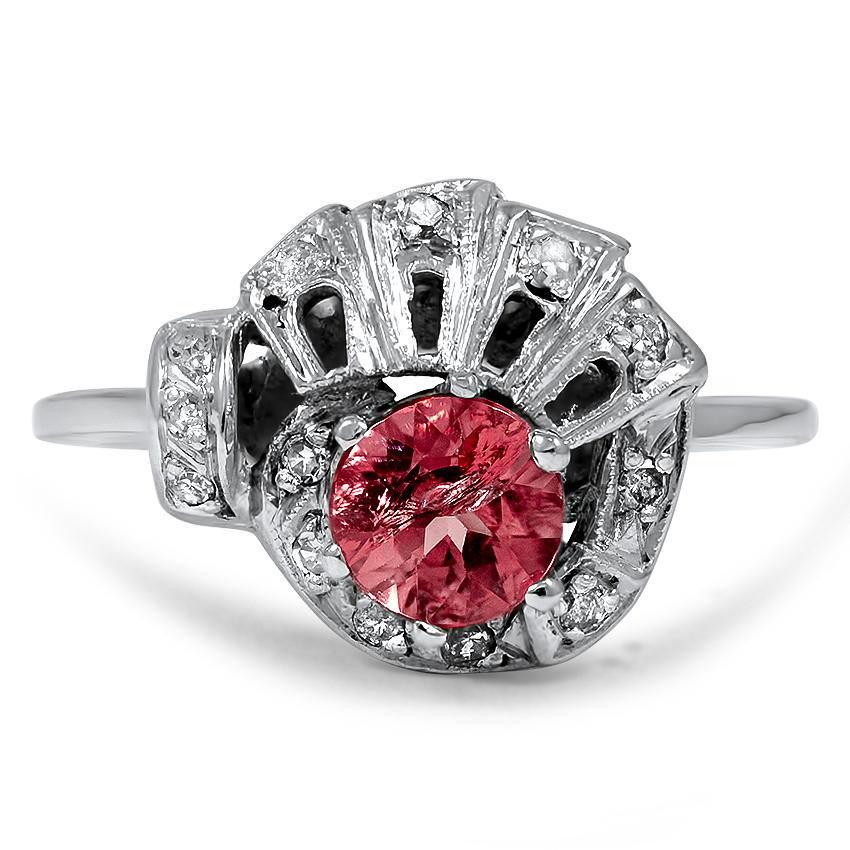 This Retro ring from the 1940's features an exquisite pink tourmaline at its center. Thirteen diamonds accentuate the uniquely designed top for added sparkle.
The Artie Ring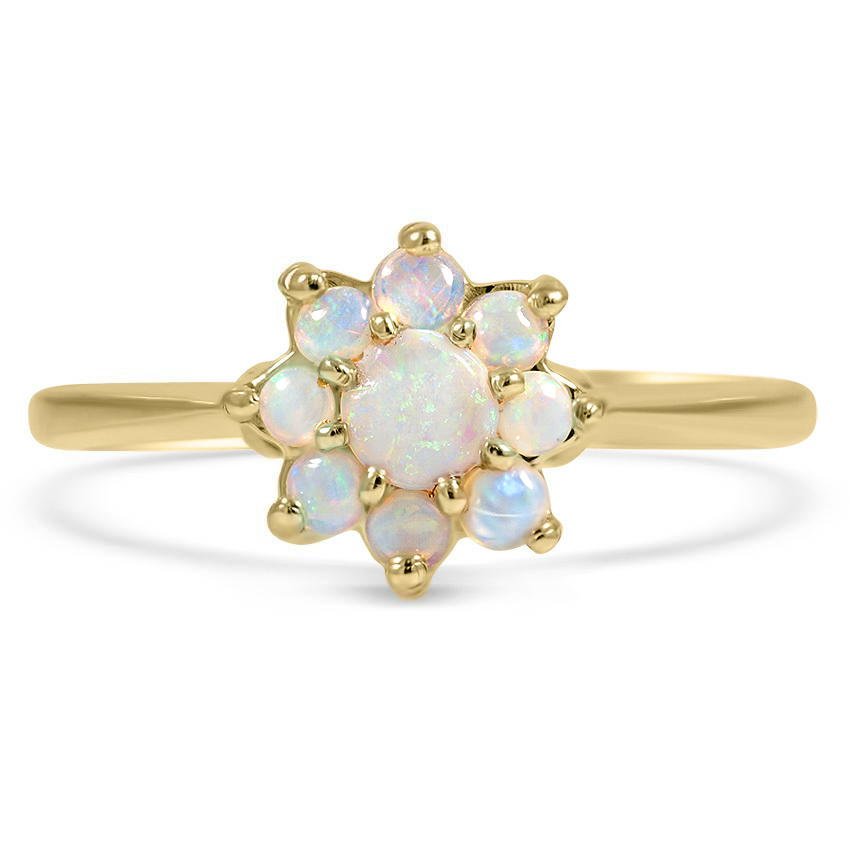 A delicate flower comprised of mesmerizing opals make this Retro-era ring a perfect vintage find.
The Deon Ring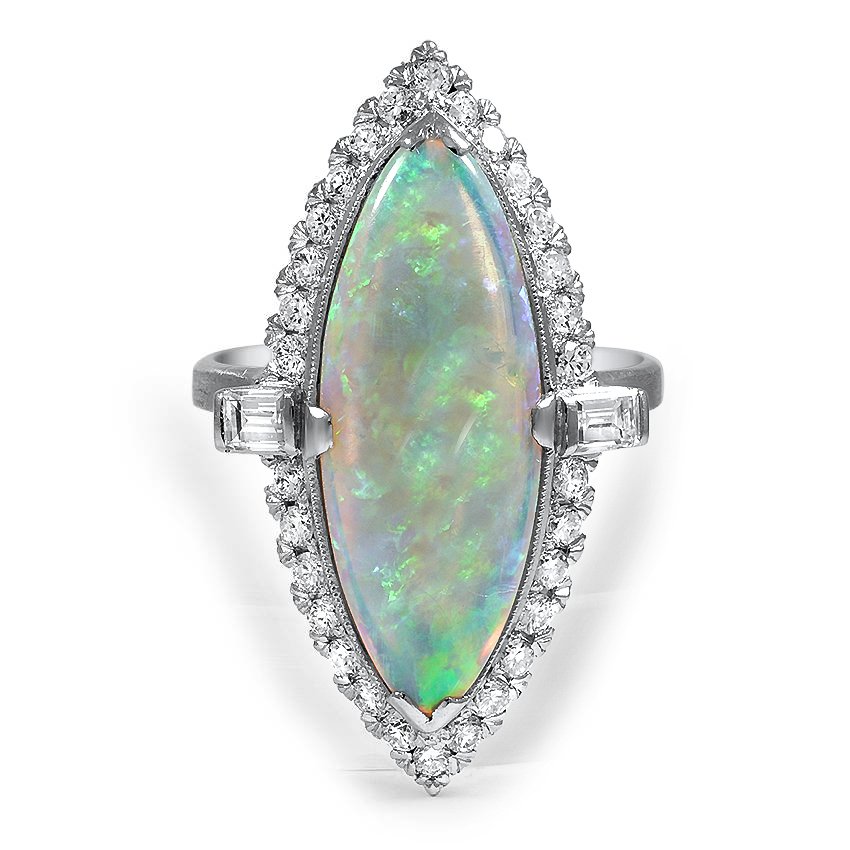 Featuring a remarkable marquise-shaped opal in an 18K white gold and platinum setting, this extraordinary Retro ring is certainly eye-catching. A halo of round brilliant diamonds and a baguette cut diamond on each shoulder adds more sparkle.
The Tisa Ring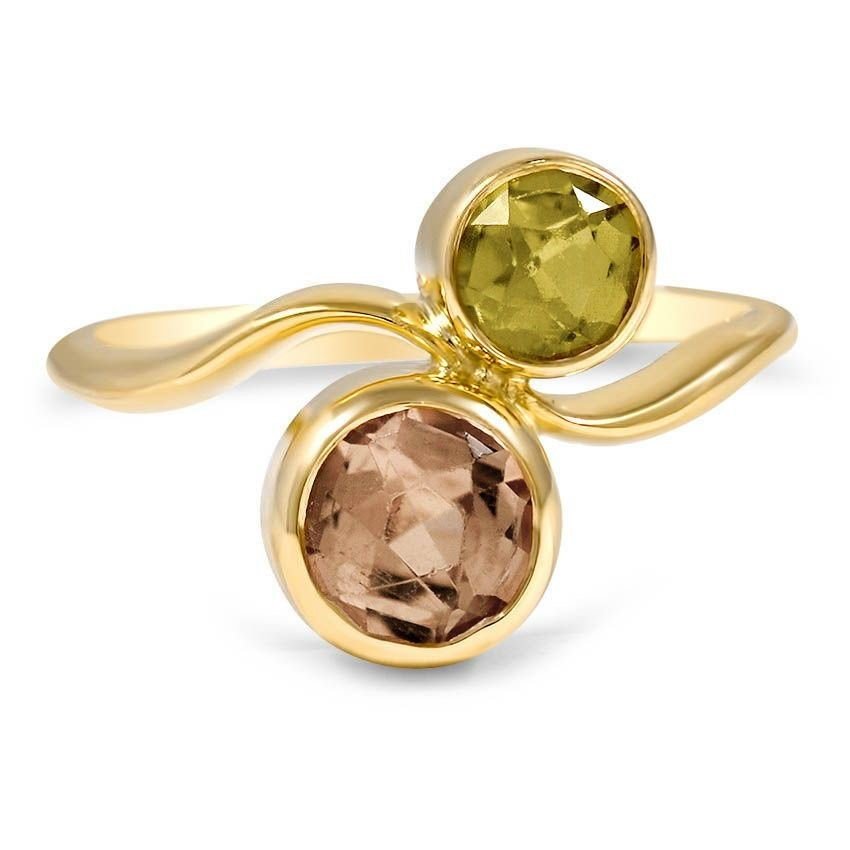 Two bezel-set tourmalines provide this Retro-era piece with colorful exuberance while remaining true to its streamlined style.
What do you think?
Which piece of October birthstone jewelry is your favorite? Let us know on our
Facebook
,
Twitter
, or
Instagram
!