The holiday season is a wonderful time for giving to our loved ones and for giving back to individuals and communities in need. As you shop this holiday season, we wanted to share with you what we're doing to give back, plus suggest some other ways to help those in need through your purchases.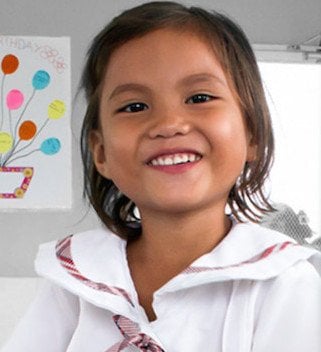 A Toy for a Child in a War or Crisis
At Brilliant Earth, for every customer purchase between today and December 11, we are making a $15 donation to the International Rescue Committee (IRC) that can provide a kit containing a teddy bear, coloring book, and creative toy to a displaced child in need. The IRC works in many countries where children are caught in war and upheaval, including diamond-producing nations such as the Central African Republic. As the IRC explains, children in humanitarian crises need not only food and shelter, but also the comfort that a toy can provide.
Shoes, a Blanket, or a Meal
Target and TOMS are teaming this holiday season to offer a special line of "Target + TOMS" products. For each purchase either a pair of shoes, a blanket, or a meal will be donated to an individual in need. Target's partner organizations include Feeding America and the American Red Cross, and TOMS regularly works with more than 100 organizations around the world to donate a pair of shoes for each shoe purchase. The promotion will last until March 12.
Children's Medical Care & Research
This month more than a dozen retailers are offering select products that will raise money for St. Jude Children's Research Hospital in Memphis. St. Jude is a leader in treating children with cancer and other serious illnesses. Retailers participating in the campaign include Williams-Sonoma, Pottery Barn, and Brooks Brothers.
A Serving of Food
Seattle Chocolates is helping the hungry this month by making donations to food banks based in New York, Boston, San Francisco, and Washington State. For each online purchase made in the vicinity of a participating food bank, Seattle Chocolates will donate $0.10 to pay for a serving of nutritious food. The company's "#chocolategives" campaign lasts through the end of December.
 HIV/AIDS Prevention and Treatment
(Red) raises money to combat HIV/AIDs in Africa. Companies offer products under the (Red) brand and make a donation to (Red) for each product purchase. Many manufacturers and retailers participate, but this holiday season Apple stepped up in a big way.  Although some of its (Red) promotions are over, one of them continues through December 7. Whenever customers buy one of 25 popular apps, Apple will donate the entire proceeds to (Red).
Final Thoughts
Have you found other retail promotions this holiday season that help those in need? In what other ways do you like to give back to your community? Let us know on Facebook or Twitter, or in the comments section. Happy holidays to all!