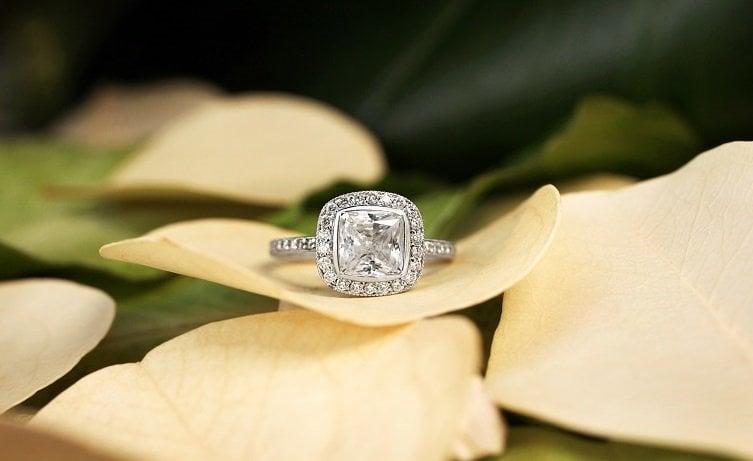 If you think that a big purchase like an engagement ring is one you should make in person, think again. There are very good reasons to buy an engagement ring online, including better selection, flexibility and customer service. Here are the top reasons to make this very special purchase online:

Shop on your schedule: You need plenty of time to think over your engagement ring options, and buying online affords you that time. You can shop whenever and wherever, even on your mobile device, without having to carve space out of your schedule to trek to a physical store.

More styles, available sooner: Online jewelers can have a much more vast selection of ring styles and potential customizations than do brick and mortar jewelers, who often sell only a set number of styles. The majority of our engagement rings can be shipped to you in less than two weeks, and sometimes as soon as a week from the date of purchase.

Lower prices: It's simple—because online retailers have lower overhead than brick-and-mortar stores, we can offer lower prices without sacrificing quality.

Customer service (only) when you want it: When you're browsing at a jewelry store it's likely that salespeople will quickly engage with you to try to sell you a ring before you're ready, or that they'll be too busy with other customers to help you when you need it. And an in-person appointment might feel overwhelming when you're still in the early stages of shopping. At an online retailer you can browse uninterrupted for as long as you like, and then get guidance from a salesperson as soon as you are ready. At Brilliant Earth you can contact our jewelry experts via phone, email, or a live online chat to ask questions at any point in the process, whether you're just browsing or think you are ready to buy.

Easy return and refund policies: Although it varies by company, most online jewelers have great return policies—like all online retailers, we know that customers need to see a purchase in person before you know for sure that you love it. At Brilliant Earth we offer a 30 day money back guarantee, including free return shipping, on all engagement rings other than custom ones.

Final Thoughts

Did you or your partner buy an engagement ring online? Share your experience with us on Facebook or Twitter, or in the comments section!