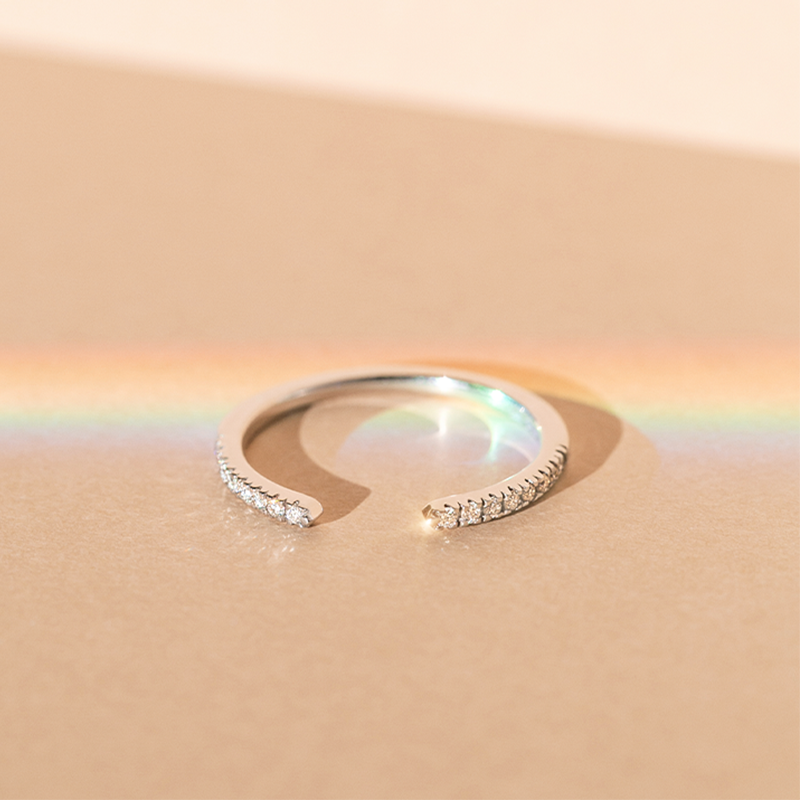 There are no rules when it comes to buying a ring for yourself! Whether to celebrate good news in your life or simply for the pleasure of owning a stunning piece, purchasing a dazzling ring is no longer reserved for just proposals, weddings, and anniversaries.
Any occasion is the right occasion for the non-engagement ring! Rather than waiting for a special event or a partner to gift them the sparkling piece they've been swooning over, more and more people are purchasing fashion rings and non-engagement rings for themselves.  A non-engagement or "self-love" ring is all about celebrating you, your personal style, and your commitment to yourself. It serves as daily reminder to practice self-love and to treat yourself every now and then.
From delicate diamond designs to bands studded with a rainbow of colorful gemstones, discover the perfect non-engagement ring to gift yourself!
Lunette Diamond Ring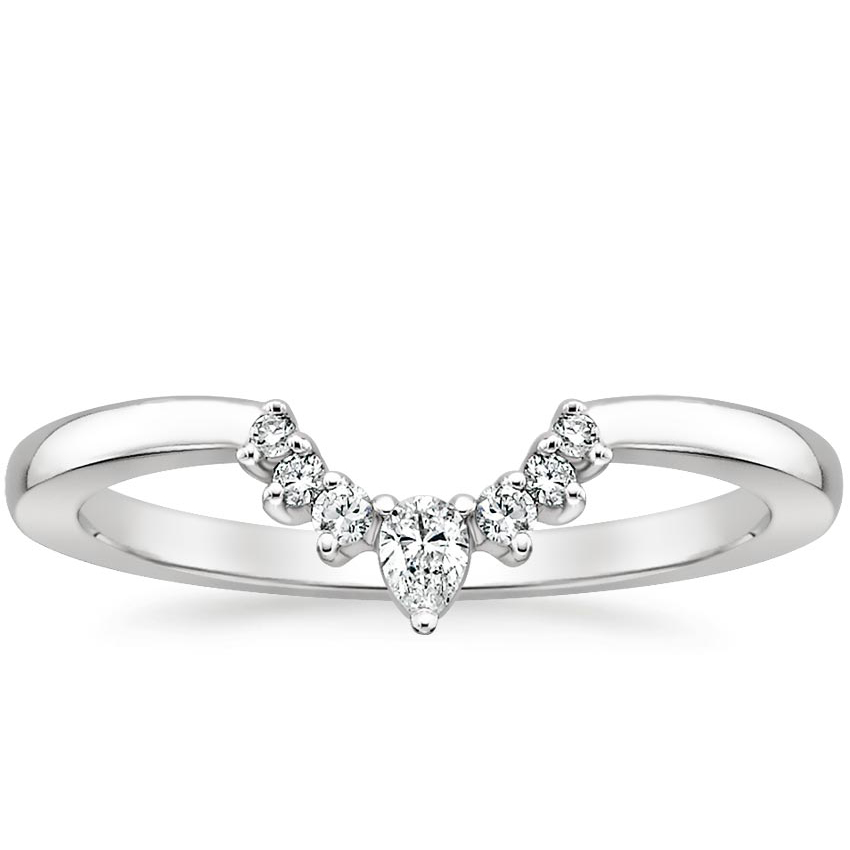 Perfectly crafted to wear on its own or in a stack, this ring is sure to make a sparkling statement. Dazzling diamonds meet at a point in this sleek crescent-shaped ring.
Versailles Diamond Ring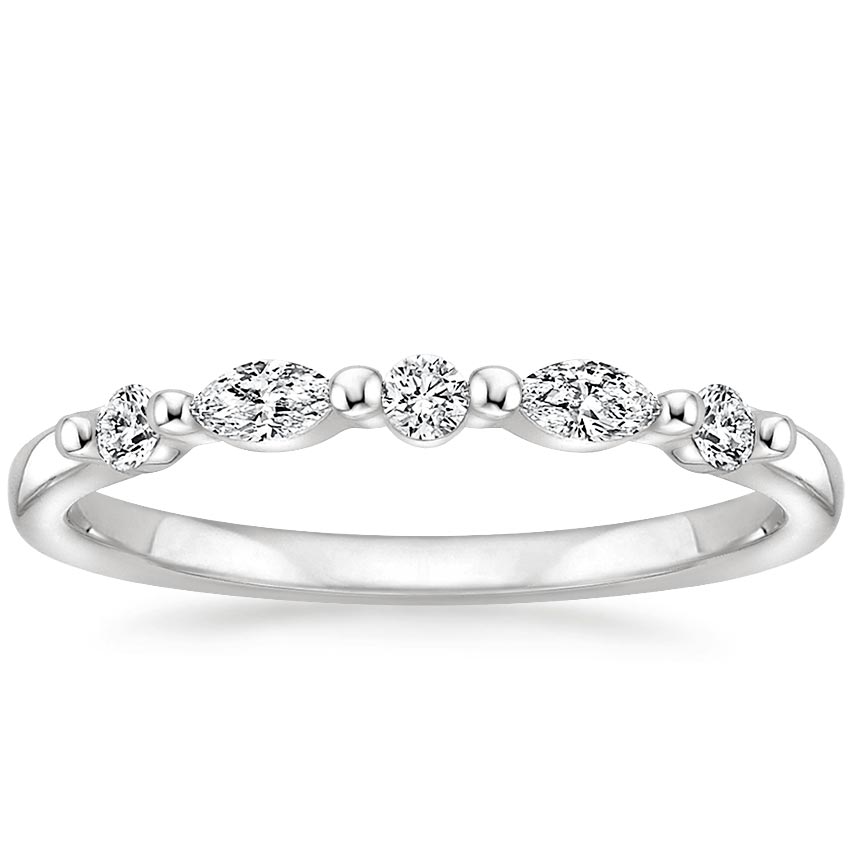 Fancy shaped diamonds are on trend! Alternating round and marquise diamonds create an alluring pattern across the top of this chic and distinctive ring.
Nouveau Diamond Engagement Ring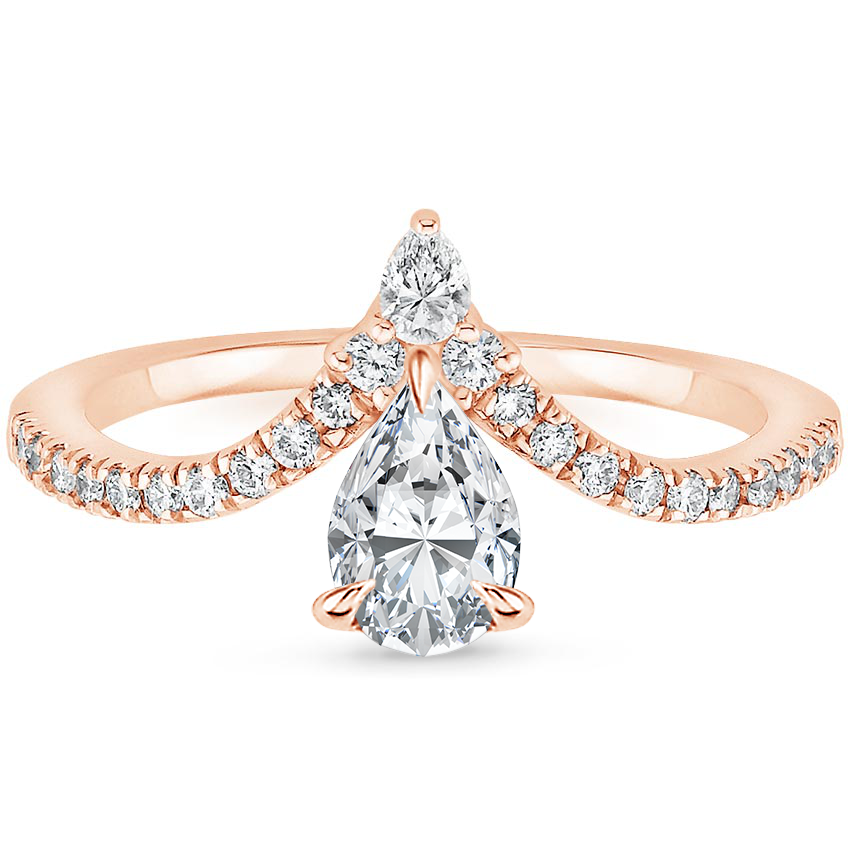 This exquisite ring features shimmering pavé diamonds that form a chevron-shaped band above the center gemstone. Claw prongs gracefully support the center gem beneath the band, creating an artistic look reminiscent of the Art Nouveau era.
Sweeping Ivy Diamond Ring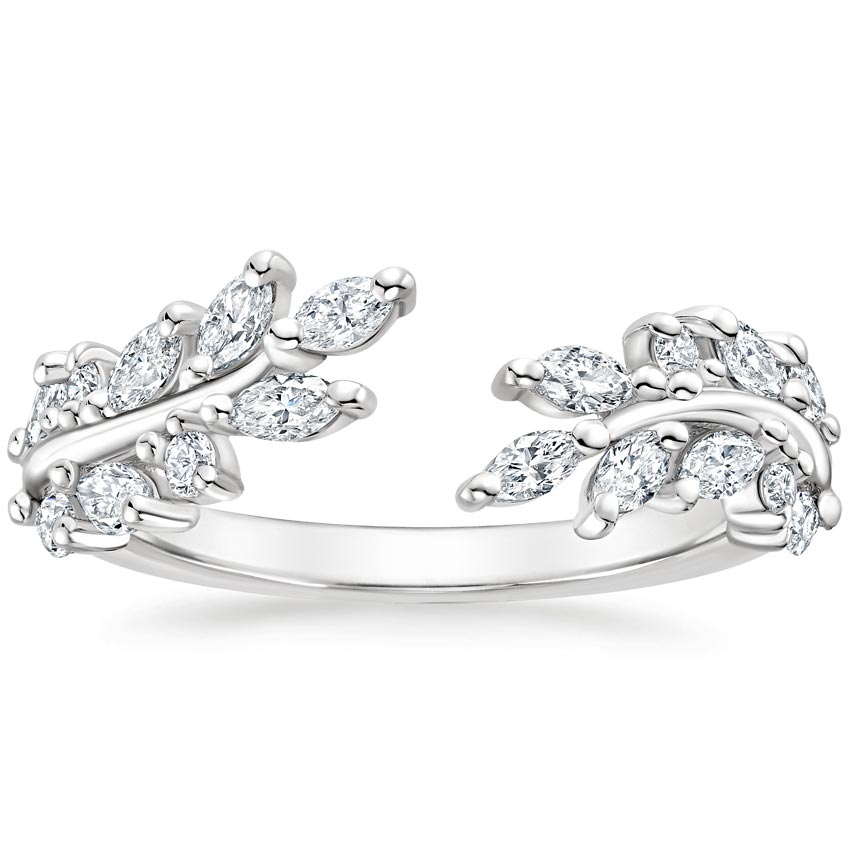 Inspired by the splendor of nature, a glistening vine of diamonds sweeps around the finger in this extraordinary open design.
Rose Cut Contoured Diamond Ring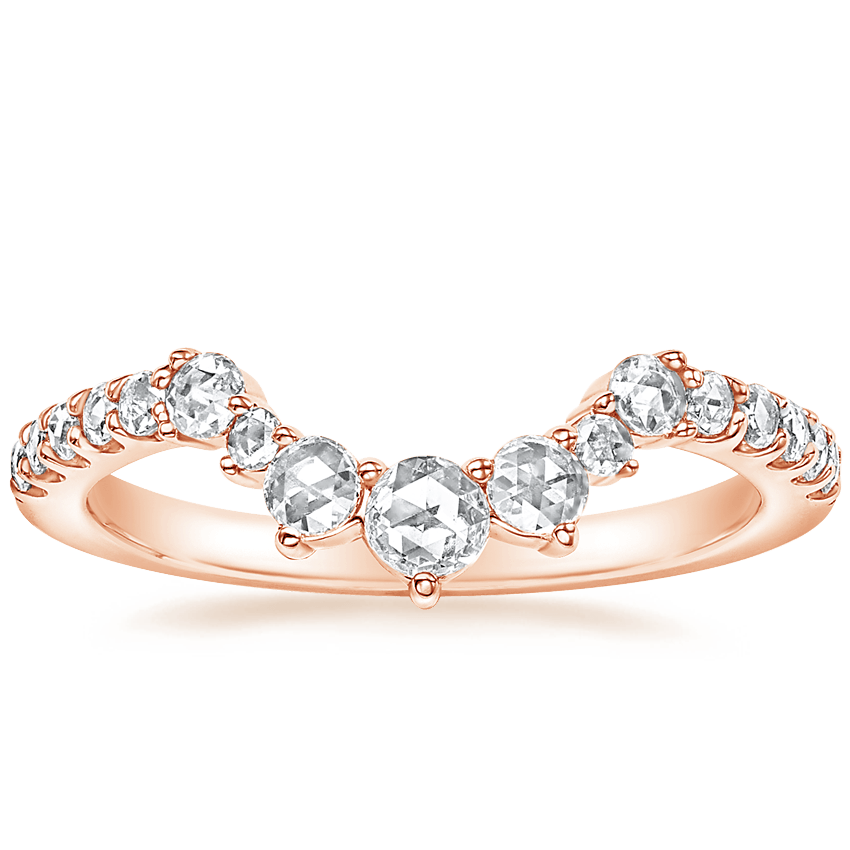 Contoured wedding rings are one of the biggest fine jewelry trends this year. Rose-cut round diamonds form a unique crescent shape and flow half-way down the band in this alluring contoured ring.
Luxe Sia Diamond Ring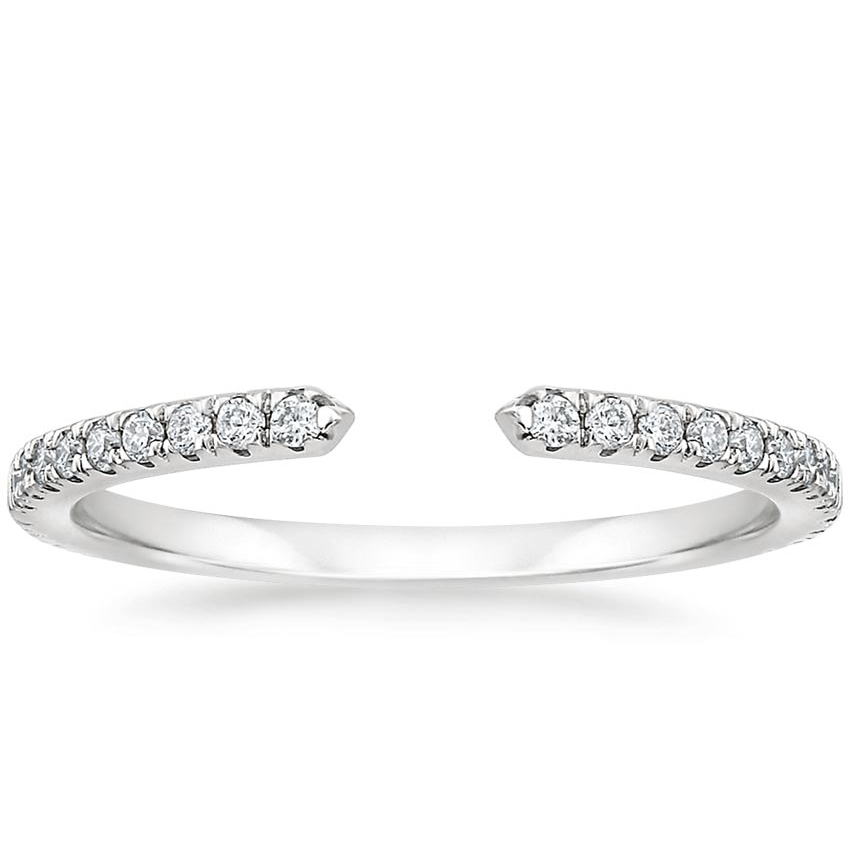 This petite diamond ring features scalloped pavé diamonds in elegantly sculpted prongs that extend three quarters of the way around the band. This classic diamond ring stacks well with others and will never go out of style.
Helix Diamond Ring
Looking for a statement piece? Shimmering strands of scalloped-pave set diamonds coil around the finger in this striking, captivating design.
Wisteria Diamond Ring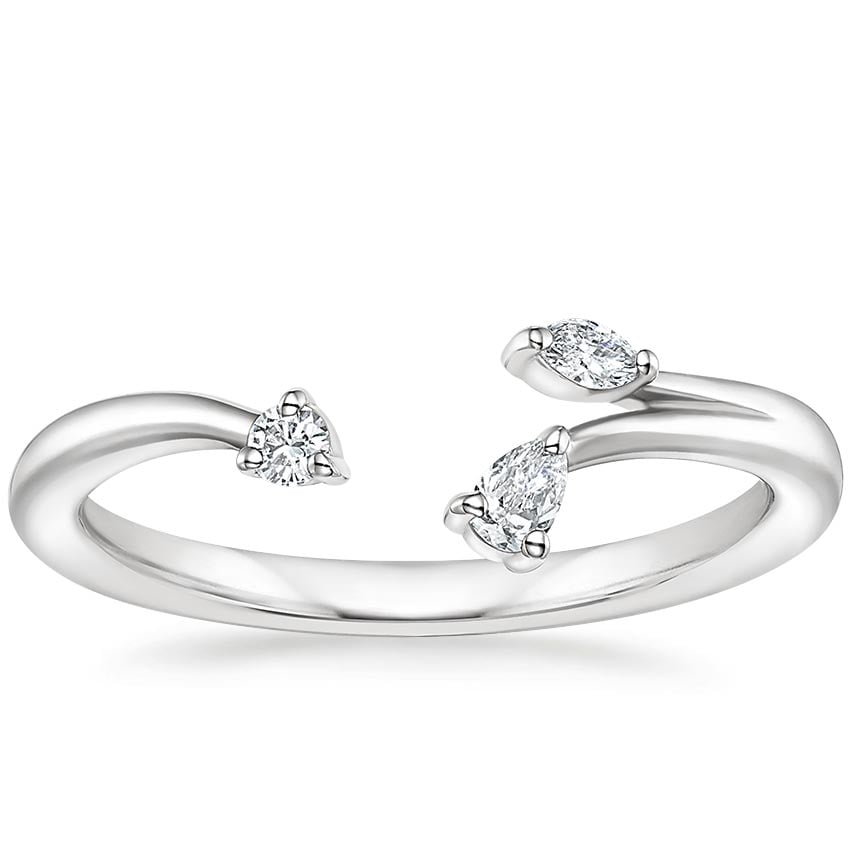 Bursting with beauty, this artistic ring features round, pear, and marquise-shaped diamonds in a beautiful and eye-catching floral design.
Rainbow Ring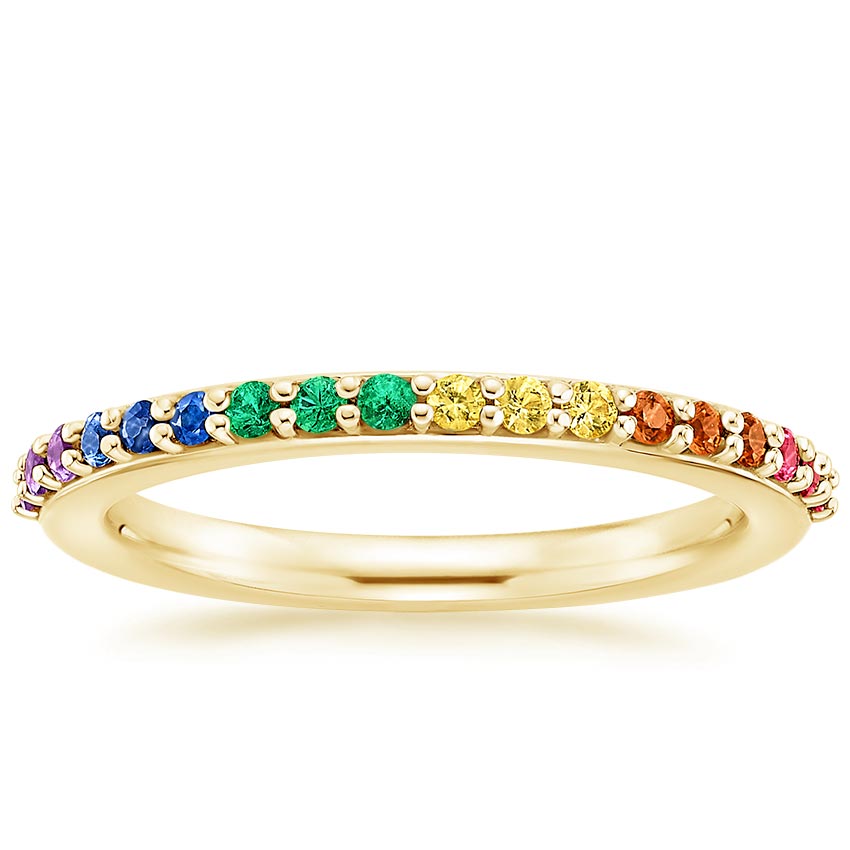 Set with a plethora of emeralds, rubies, amethysts, and multi-colored sapphires, this stunning ring glitters in all hues of the rainbow and adds the perfect pop of color.
Monaco Diamond Ring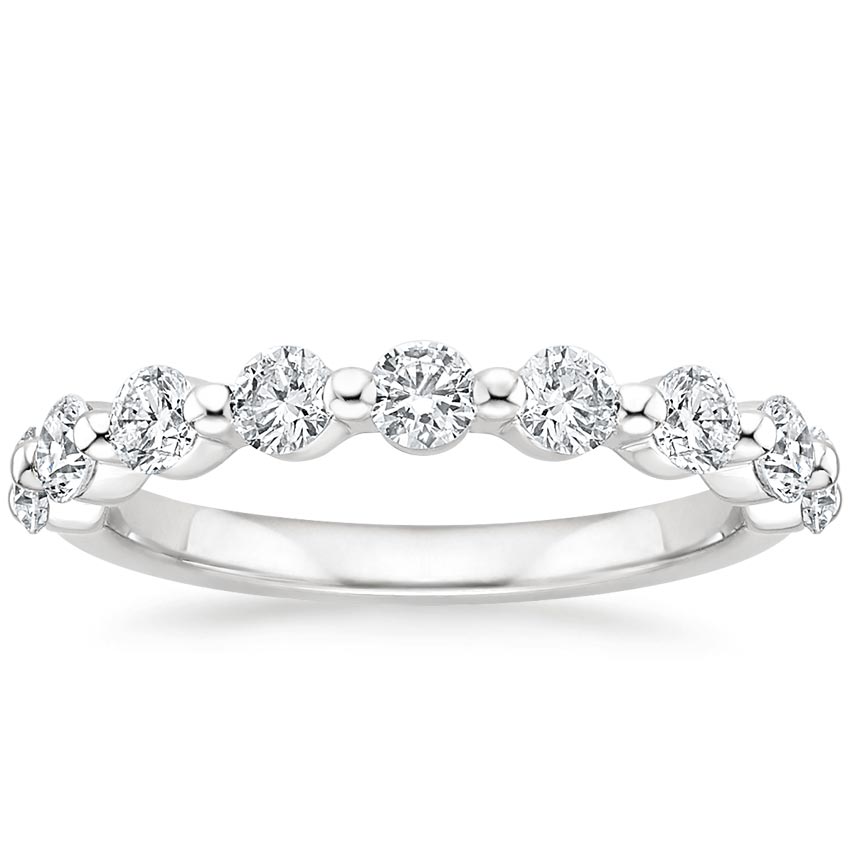 Floating shared prong diamonds shimmer from the top half of this delicate and dazzling band for a glamorous and eye-catching look.
Final Thoughts
Which non-engagement ring style would you gift yourself? Let us know on Instagram, Facebook, Twitter, or in the comments section below!