Sapphire and Colored Gemstone Issues: Community
Even as diamonds have been used to fund violent conflicts in parts of Africa, colored gemstones have supported the military regime of Myanmar, the country formerly known as Burma. Myanmar's military government regularly held colored gemstone auctions, which prompted the US and human rights organizations to call for a boycott that lasted until 2016; though it has now been lifted, some human rights watchdogs felt conditions had not improved enough and the boycott was still needed. Despite the boycott, a November 2007 sale generated 150 million US dollars for the repressive regime. Myanmar's gem mines were dominated by military authorities and plagued by deplorable conditions, including rampant land confiscation, extortion, forced labor, child labor, environmental pollution and unsafe working conditions. Though the military no longer leads the government in Myanmar, many unsafe and unjust conditions still affect the gemstone mines.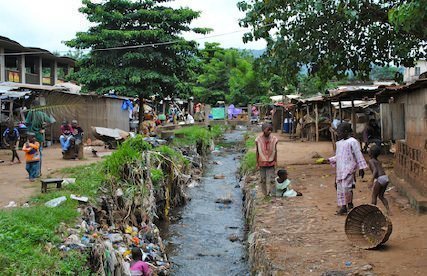 While the US placed a ban on all exports from the nation in 2003, lax regulations and tracking of gemstones have allowed colored gemstones from Myanmar to continue to flow into the US market. The ban was further undercut by a loophole introduced the following year allowing stones cut and polished in other countries to be imported. Over 90 percent of Myanmar's gems are exported in the rough form, primarily to cutting and polishing facilities located in Thailand.
Even when gemstone proceeds aren't being used against a population, communities in gem-rich regions do not always benefit from their natural resources. In countries like Madagascar, Cambodia, and Brazil, gem mining communities survive close to, or below, the poverty threshold. Because they export rough gemstones to other countries for cutting and polishing, these communities receive the bare minimum for their precious high value products and struggle to invest in community development.