If you and your bride- or groom-to-be share a love of the outdoors, then you may want to symbolize that with your choice of wedding bands. Nature-inspired wedding rings evoke the earth's beauty and can serve as an everyday reminder of the times you and your beloved have spent hiking, biking, horseback riding, or doing whatever outdoor activities you love. There are a variety of ways that a wedding band can reference the natural world—here are six of our favorite styles:

The Garland Ring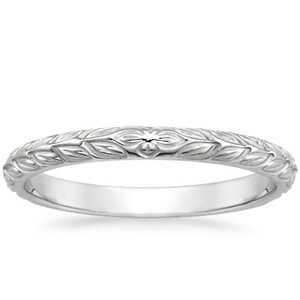 An exquisite garland of delicately engraved leaves encircles this ring, which coordinates with the Garland Engagement Ring but would complement other engagement rings as well.

The Petite Twisted Vine Ring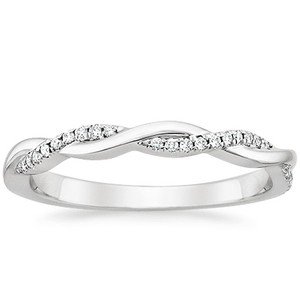 A ribbon of pavé set diamonds appears gracefully interwoven with a ribbon of high-polish precious metal in a design which subtly evokes vines and branches. It is also available in luxe and eternity versions, and coordinates with the Petite Twisted Vine Engagement Ring.

The Jardiniere Ring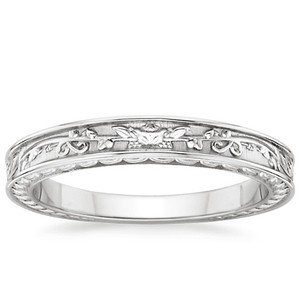 This whimsical ring features a relief vine design wrapped around the top of the band, and engraved leaves along both sides.

The Wisteria Ring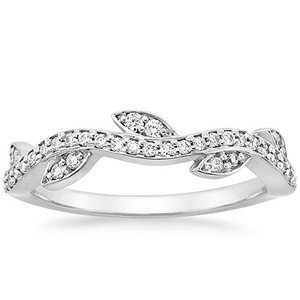 Part of our nature-inspired Wisteria Collection, this band wraps around the finger in fluid curves of shimmering pavé diamonds, with diamond accents framed in marquise-shaped buds.

The Flower Bud Ring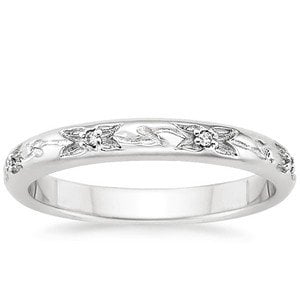 Engraved flower buds and stems embellish this feminine ring, which features diamonds sparkling from the the centers of the flowers. It can be worn with or without the Flower Bud Engagement Ring.

The Ivy Ring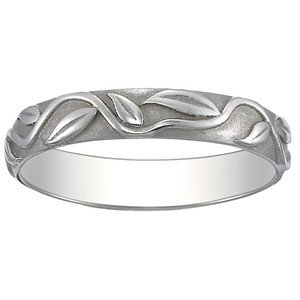 Raised, sculpted vines and a matte finish give this ring an elegant organic look. A matching men's ring is also available.

If you have a specific, unique vision of what you want a nature-inspired wedding ring to look like, consider having it custom designed. Contact our design team so they can help you make your vision a reality.
Keep in mind that Brilliant Earth's nature-inspired styles honor the earth not only in their designs, but in their sourcing as well. Recycled precious metals and diamonds mined according to earth-friendly practices offer the purest way to express your love of nature.

Final Thoughts
Do you love nature-inspired wedding rings? Which of these designs is your favorite? Let us know on Facebook or Twitter, or in the comments section!