News recently broke that fashion designer (and former child actress) Mary-Kate Olsen is engaged to her French beau, and unsurprisingly the ring is gorgeous and utterly unique. Here's the scoop on her ring, and those of some other celebs who wear super-stylish, eco-friendly antique engagement rings.

Mary-Kate Olsen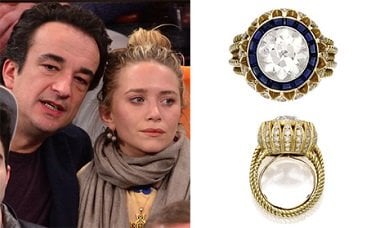 Mary-Kate's ring is reportedly a 1950s Cartier featuring a four carat European cut diamond surrounded by a halo of sapphires. The gallery has a floral effect of yellow gold "petals" containing single cut diamonds.

Scarlett Johannson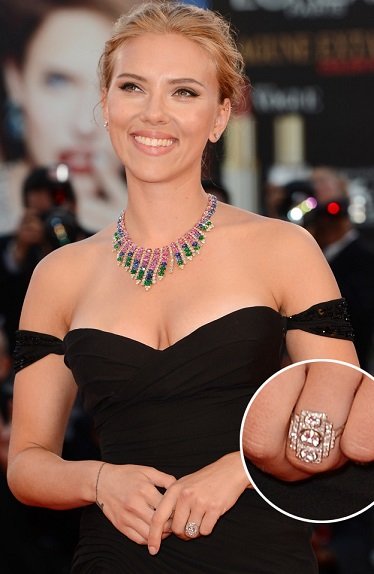 Last year Scarlett Johansson's Art Deco engagement ring made news with people who care about antique jewelry (that includes us of course). The long, rectangular ring features three bezel set diamonds surrounded by glittering diamond accents, and exudes quintessential Art Deco style.

Penelope Cruz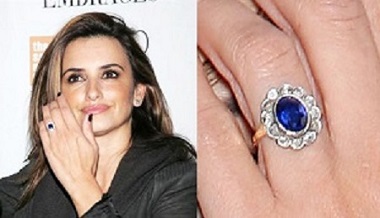 Penelope Cruz wears a stunning antique sapphire ring given to her by her Spanish heartthrob husband Javier Bardem. The oval sapphire is surrounded by a halo of diamonds in frames that create a flower petal effect.

Milla Jovovich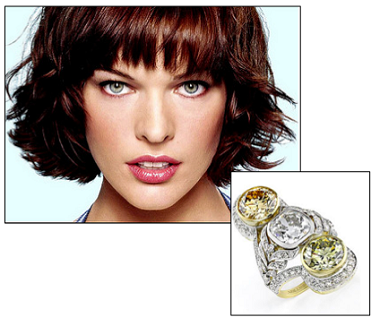 Boho chic actress Milla Jovovich wears a nineteenth century engagement ring featuring three diamonds (one white, one yellow, and one pale pink) in a distinctive vertical design.

Emily Blunt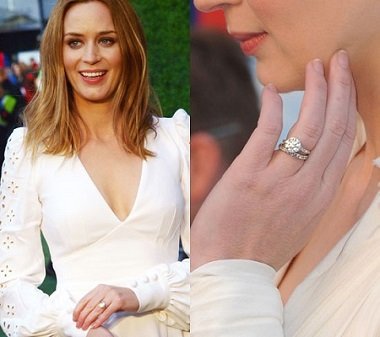 Office star John Krasinski proposed to now wife Emily Blunt with an Edwardian engagement ring featuring a 3 carat diamond and oozing with period detail. It's unclear whether the ring is a true antique or a reproduction, but it certainly looks authentic.

Kate Moss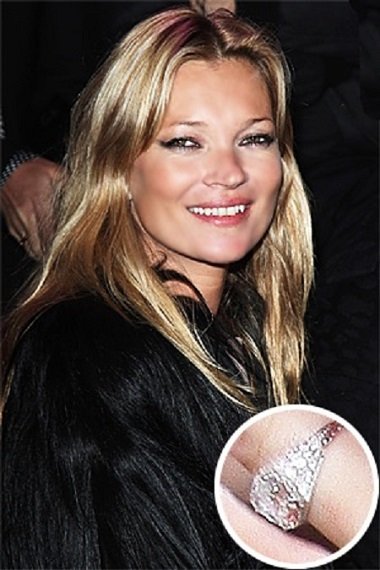 Although not truly vintage, fashionista Kate Moss's engagement ring is reportedly an exact reproduction of one belonging to 1920s icon Zelda Fitzgerald, wife of Great Gatsby author F. Scott Fitzgerald.

Final Thoughts
What do you think of Mary Kate Olsen's ring?  Which of these antique celebrity rings is your favorite? Let us know on Facebook or Twitter or in the comments section!