Brilliant Earth Non-Profit Fund
The Green Diamonds Projects
We have partnered with the environmental nonprofit One Sky and the Conservation Society of Sierra Leone (CSSL) to support redevelopment efforts in Kono, the diamond mining region in Sierra Leone. The Green Diamonds project works with local communities to restore land devastated by 70 years of unregulated diamond mining. Redevelopment efforts include native species plantation, creek restoration and agriculture land cultivation.
Traditional mining in Kono relies on thousands of men and children digging with picks and sieves in difficult conditions often for as little as a plate of rice a day. Currently, the land is devastated with tens of thousands of unregulated mining pits, overturned soils and pools of stagnating mosquito-infested water. One Sky and CSSL efforts will not only improve the landscape, but will also create sustainable livelihoods by transforming land into organic agriculture plots.
Read about current progress with mining reclamation at Bandafayie, Sierra Leone.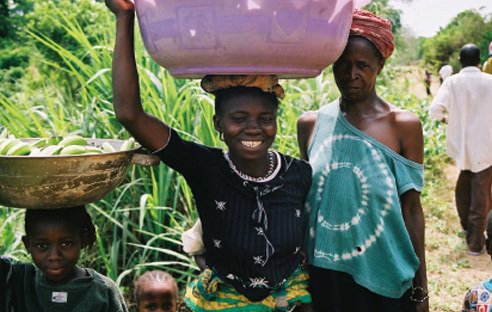 "The Green Diamonds project is reclaiming lands ravaged by the mining industry, and bringing livelihoods and lasting change to the people of Kono." —Beth Gerstein Co-founder, Brilliant Earth

How To Help